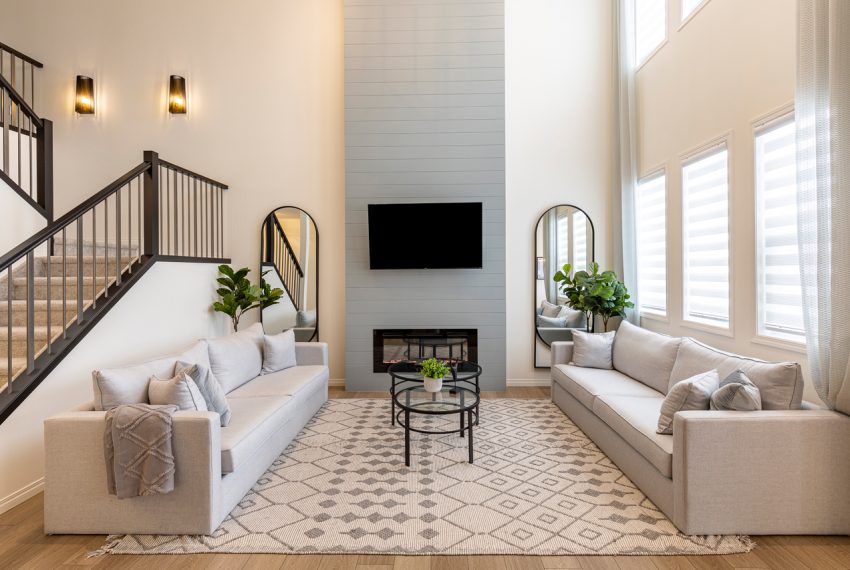 Familiarizing Yourself With A New Montorio Home
Familarizing Yourself With Your New Montorio Home
Congratulations on moving into your new home!  It may seem like all of the preparation went into the set-up for the move, but it's not over just yet.  Use this guide to ensure that you're ready for not just the moving process, but the move-in as well.   If you bought a Montorio Home, you would have had a walk-through of your new home prior to your possession date.  A senior construction member would have given you an overview of your home, and where the key components are located.  You would have also received a New Home Owner Manual that outlines key system maintenance instructions, as well as a list of  key contacts for you reference for routine and emergency related home owner troubleshooting issues. Outlined below, we have prepared a checklist for you to review to further familiarize yourself with your new home upon move-in as follows:
 Do Another Walk-Thru –  Check on any pre-move- in agreed upon repairs and also check the working order of appliances, plumbing features, outlets, switches and fixtures, etc. If there is an issue with any of these items,  contact our Customer Service Department as soon as possible as some warranty's expire within a very short time-frame after move-in.
Refamiliarize Yourself With The Key Functions Of The Home

This would have been covered in your pre-possession walk-thru, however,  it is a good idea as you're moving in, to make note of the location of the circuit breaker box and emergency water valve shut off once again.  These functions must be quickly located in event of an electrical or water emergency. In addition,  ensure to locate your smoke and carbon monoxide detectors, and test them to make sure they are functioning properly.  

Check Your HVAC System – A Heating, Ventilation and Air Conditioning system, also known as HVAC system, removes contaminants in the air and conditions indoor air either cooling it or heating it to provide comfort. It also is a big factor in maintaining the correct humidity levels in the home.  Re-familiarize yourself on how to use this system and test it at various settings.    Humidity affects so many items in your home and it is important to ensure you maintain the correct level during the various seasons in Alberta.   Maintaining the correct humidity in the home can save you costly repairs down the road.  Do not hesitate to contact our customer service department if you have any questions or concerns regarding your HVAC system.

Check Doors, Cabinets, Closets and Locks – As your home is settling into the ground and the foundation, it can shift slightly.  It is a good idea to check doors, locks and hinges to make sure they all open, close and lock effectively.
Carefully Review the Montorio New Home Owner Manual – You would have received this manual in the pre-possession walk-thru.  It is a good idea to familiarize yourself with its contents, and appropriate contact information in case of an emergency.  You will also find a document with key home maintenance tips you will want to consider when living in your home.  These tips, when followed correctly, can save you costly repairs in the future.

 Inspect Eavestrough And Downspouts On The Exterior Of Your Home – It is a good idea to annually inspect the eavestrough and downspouts for proper drainage and ensure water is being directed away from the home.  This can save you costly siding and foundation repairs down the road.

Exterior Concrete Maintenance – Another key point to consider every spring is to wash the exterior concrete pads in order to prepare it to apply the yearly sealer .  Sealing your exterior concrete yearly will help prevent unwanted cracks and stains in the concrete. See you new home owner's guide for more information.