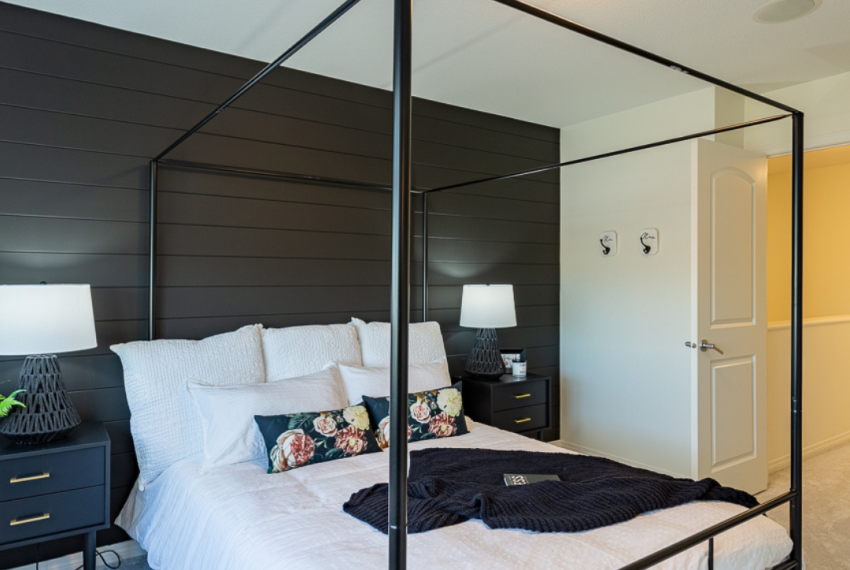 Interior Design Trends for 2022
Interior Design Trends for 2022
The wonderful thing about  interior home design is that is has the ability to change, adapt, and blend in  influences that enhance style and function. We have been noticing some consistent design trends that we have summarized below as follows:
Nature Inspired Surfaces
This return to nature makes quite a bit of sense given the current climate (Covid). Having surfaces that remind us of the outdoors is a way to enjoy the earth without risking your life.
"With more time spent indoors than ever before, we are all seeking to strengthen our connection to nature. This seems to have inspired a resurgence in natural surfaces – think stoneware, marble and travertine being used across the board from backsplashes to bathtubs, furniture, and decorative objects". – Athena Calderone- Vogue Magazine
Shades Of Black, Brown, Green And Other Dark Colors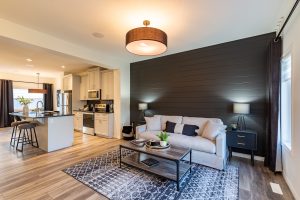 Chocolate browns, blacks, greens, and other dark colors seem to be prominent as accents, or as cabinet or furniture colors. We do not see the black accent trends slowing down any time soon. Where possible, customers are choosing black door handles, black plumbing fixtures, and even occasional black paint and feature wall accents.
"My favorite interior design trend for 2022 is color! I love dark blue/ black/gray accent color that perfectly complements white kitchens and is also great on entryway doors. This color is especially great for kitchen islands where the rest of the kitchen cabinets are white." – Beverly Vosko of Beverly Vosko Interiors
Neutral And Earthy Colors
Some beautiful color we are seeing in paints, wallpapers and accents are:
1. Guacamole – green with yellow undertones that is truly nature inspired
2. Earthy Brown – another shout-out to the nature reaching trend
3. Warm Linens and Whites- "Ultra-clean neutral colors that organize and connect spaces throughout the house will prevail. This color trend aligns perfectly with interior design trends focusing on extreme minimalism aesthetics. There's new importance for multi-use and open-plan spaces that pair well with simple colors". Laetitia Laurent of Laure Nell Interiors
4. Bright Yellows – With retro 1970s and 80's styles coming back, we'll see cheerful pops of color in yellows and pastels to create a modern and playful look
5. Muted Grey/Blue – Elegant and balanced, grays are the warmer alternative to classic whites and neutral
Curved Lines
In furniture, patterns, and architecture, the angular, geometric shapes popular in years past are being replaced by softer, wavier lines. Now, soft lines, arcs, and curves are popping up across furniture collections from a wide variety of retailers. Interior Designer Carolina Bartone traces this trend back to our collective desire for comfort amid stressful times, as curves and rounded forms inherently feel softer and more calming than sharp angles and straight lines. "Right now, recovering from the global health crisis and economic strain, people want to be embraced by the furniture, lighting, and fabrics that we interact with in our everyday environment," she says.
Dual-Purpose Rooms
COVID has strengthened our need for dual purpose rooms. The kitchen strengthens its previous role as a conference room and the dining room table is the new virtual boardroom. Other rooms are also designed for double duty: guest rooms styled with office desks and storage, bedrooms equipped with worked equipment. As people spend more time in their homes, expectations of what to expect from a standard home increases.
Wallpaper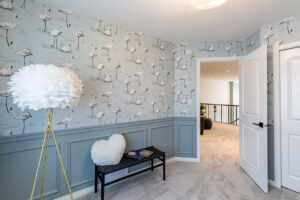 Wallpaper seems to continue to be a dominant element in this year moving forward. Strong patterns and colors being used to create unique spaces to capture and change your mood. What are the benefits of wall paper?
Wallpaper is durable, and can last over 15 years making it very cost effective.
When wallpaper has been hung properly it can last three times longer than paint.
If you have imperfect walls, high quality wallpaper can hide surface imperfections.
Paint comes in a huge range of colours, however there is a limited spectrum of finishes, either matte or gloss.
Wallpaper isn't messy to apply, and there is no risk of splatters to any of your furniture or flooring.
If you have children or pets most wallpapers are wipe clean or washable, if any marks appear on walls.
Mixing Old With New
Instead of purchasing all new furnishings, people are increasingly sprinkling in antiques and vintage pieces among more modern designs, says
Milwaukee-based interior designer Anna Franklin
. "Antiques and vintage-sourced decor and furniture is not only eco-friendly since you are repurposing items, but it allows there to be a
juxtaposition between old and new
in a space," she says. Especially amid supply-chain disruptions and months-long backorders, shopping vintage is more desirable than ever.
The 80's Throwback
"I am really digging the throwback to the 80s. As with all good revivals, there is a strong modern interpretation of the vintage style and that's the case now. There are pastels but they are earthier. There are curves but they are bolder. Pattern in upholstery is back and it is bold! Shiny elements still shine but they feature patina and texture. It's okay to love (the 2022 version of) the 80s!" – Gina Sims of Gina Sims Designs
We totally agree, Gina! There's something so fun about re-imaging other eras in an updated way.
A Broader Mix of Open and Segmented Floor Plans.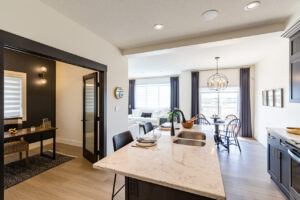 We have been seeing a strong need of segmented floor plans that have enclosed spaces for more privacy and quiet spaces. What once was open and inviting, is now becoming a main floor enclosed office, or a main floor enclosed bedroom.
Blog Information sources:
Vogue Magazine, Better Homes and Gardens Magazine, The Finished Spaced Magazine, Vecteezy website page, Forbes Home Magazine