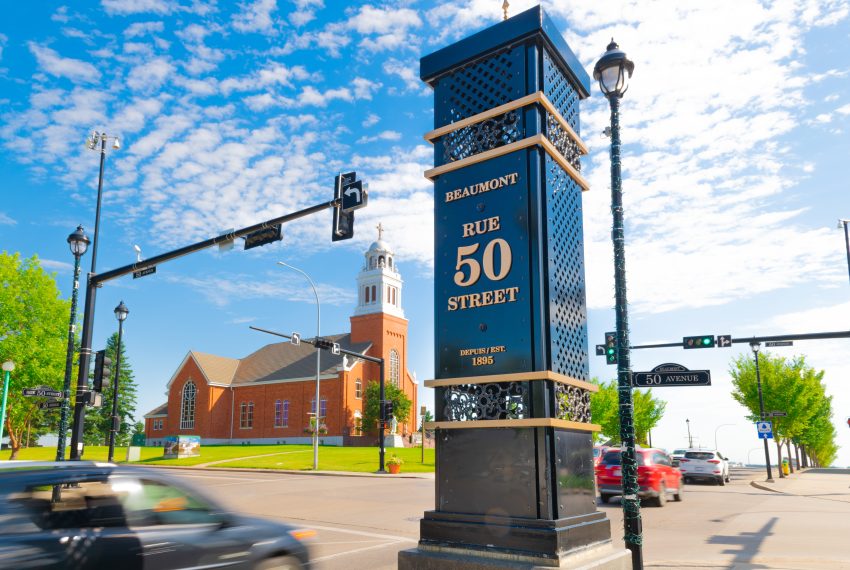 Reasons To Consider Living In Beaumont
Did you know that Beaumont is a thriving family oriented and safe community of over 21,000 residents located 1.5 kilometers (approx a 10 minute drive) south of Edmonton? As a resident you will enjoy 28 kilometers of pathways, excellent recreational facilities such as the Aqua-Fit Centre, a wonderful library, and safe neighborhoods.  Source:  Beaumont.ab.ca
Reasons To Consider Building A New Home In Beaumont
 NAMED ALBERTA'S SAFEST CITY – Based on data collected by Statistics Canada, Beaumont was named Alberta's safest city for two years in a row.  "We have an awesome community that's relatively crime free. It's just one of the things that makes Beaumont a great place to live," said Beaumont Mayor John Stewart.

CLOSE PROXIMITY – Did you know that Beaumont is only a 10 minute drive from south Edmonton?  In addition, the Anthony Henday is also minutes away allowing you quick and efficient access to all areas of Edmonton and it's neighboring communities.  

RAPID GROWTH – Beaumont has experienced rapid growth over the last 40 years.   It is the second fastest growing community in Alberta.

SMALL TOWN FEEL, BIG CITY CONVENIENCE – Enjoy national brand name grocery stores and restaurant chains.  In addition enjoy the convenience of having two large indoor recreation centers with ice rinks and so much more!   Other amenities n the proximity include 

AFFORDABILITY -Home prices in Beaumont tend to be a little more reasonable than in nearby Edmonton.

MANY HOME STYLE OPTIONS (SOMETHING FOR EVERY BUDGET)  – Building or buying a new home can be exciting, but also very intimidating if you do not know where to start.  We can help you take the stress out of new home building.  If you are interested in living in either Dansereau Meadows or in Triomphe, Beaumont, we have many home options available to you including townhomes, lane homes, and front attached garage homes.  

QUALITY SCHOOLS THROUGHOUT THE CITY INCLUDING AN IN-DEPTH FRENCH IMMERSION PROGRAM – Due to the in-depth French history in Beaumont, there is a significant amount of French schools in Beaumont. 

EXPLORE THE OUTDOORS – Enjoy beautiful ponds and playgrounds,  walkway paths, spray parks, pickleball and tennis courts, baseball diamonds, soccer fields golf courses, and so much more.

A QUIET LIFE – A quiet, simple life – A common reason people choose to live in Beaumont is to escape the hectic city life. There is less traffic, there is a relaxed and slower overall pace, than the big city.  When driving into Beaumont, you may feel a certain sense of calmness in the natural surroundings and laid-back atmosphere.
Why Choose Montorio Homes
When you choose Montorio Homes, you are hiring a home builder that has won numerous awards, has over 50 years experience and is highly accredited in the home building industry.  You are also choosing a builder that has stays current in the latest new functional home designs. We are always up-to-date on current styles and home trend with quality workmanship and the top building standards.  
Contact Our Area Manager, Stacey White at:  email: staceyw@montorio.ca or at phone:  (780) 737-1549 to discuss opportunities to build in the Beaumont communities of Dansereau Meadows and in Triomphe.