Customer Service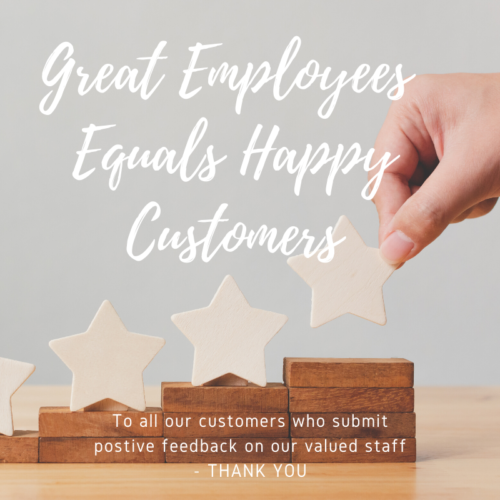 January 2019, NEWS RELEASE – Montorio Homes is delighted to announce we have made a strong commitment to Customer Satisfaction by incorporating the Avid Ratings Customer Satisfaction Survey system More Info Here.   This will help measure, improve, and promote our customer satisfaction ratings.   Our customers are the key to our success, so we feel it's important to incorporate the necessary tools to achieve a high customer service rating. 
Below you will find feed back we have received organically regarding our staff from our valued customers.  
To Whom It May Concern;

People are always adamant to send emails to complain and voice their concerns, however, we wanted to take a moment to send a positive email to express our gratitude with a couple of Montorio staff.

Jim Montgomery – Jim has helped to resolve many if not all, situations and concerns we have had with our home. He treats and talks to me and my family like people and not just a job number. He is extremely knowledgeable and professional. He explains in full detail, why things can or cannot be fixed or done a certain way so that we understand the why and feel empowered and informed about the decisions and about our home. Our most recent example: Because our one year warranty was up, we called the designated garage company to see if they can check out why our door wasn't functioning properly. The response we received from the garage company was that it would cost over $100 just to have a technician come to look at it, plus exorbitant fees for parts and labor. Jim came and assessed the garage door and was able to fix the problem in under 1 min. He was genuinely happy to assist and resolved the issue.

Nicole McCloud – We also want to take a moment to recognize Nicole. Ever since we purchased our home, any issues we have had or correspondence with her, Nicole has been nothing but professional and attentive, promptly addressing our concerns or ensuring that we were connected with the appropriate tradespeople to resolve any issues. She would always follow up to ensure that we were satisfied with the work that was done. She is empathic and has a great rapport with clients. We were impressed that even after our 1-year warranty was up, she still identifies us by name and not a job number. She is extremely personable and exemplifies great customer service.

Montorio Homes is extremely fortunate and privileged to have outstanding staff to represent this company and maintain high standards of quality and service. 

Thank you for your time and consideration.

Neil & Candace Ramjohn
From Avid Rating Survey:  What do you like most about Montorio Homes:

"The service, and the quick response. I have no complaints, it's been 10 out of 10 from Stacey White in the sales team, Nicole in service and John Demelo and Jim Montgomery were professional and prompt in all circumstances" – Grant T.,  August 2020
Hello Montorio Homes:  The gentleman who came to my place yesterday – I believe his name was Dale.  He is a very nice guy.  He is so professional and he knows what he is doing.  Thank you for sending him to my place.:   Shahine T – March 2021
Jim and the workers that they use are very friendly and nice. – Avid Ratings Reviewer, 2020
The staff are extremely friendly and efficient when it comes to helping us, fixing items, etc. We are very happy with our purchase.  Avid Ratings, 2020
Overall the service is excellent. The members at front desk like Rupinder, Saja, Kristy are very best representative. They explained everything very well. Inspection with Jim was very good. He explained everything in detail. I really appreciate the Montorio homes Ltd. Definitely I recommend to my family members and friends. Thank you so much for everyone.  Harpreet – Home Stars Reviewer, 2020.
Hi Nicole! 

I noticed yesterday that there was a crack in the door handle on the back door and I was wondering if someone could come repair or replace it. I have attached a picture, let me know if there is anything else you need.

I also wanted to thank you for all your fast, polite and helpful responses! You have been absolutely excellent to deal with and I appreciate it very much.   Katelyn P., May 2021
Great experience with the sales team; Saja, Kristie and Rupinder – Avid Ratings Review, May 2021